fastener history
HISTORY of the: Nail Rivet Threads Drives Fasteners Pre-1800
History of: GKN Charles Richards Cooper & Turner
Fastener History after 1800
Screw Cutting
Job and William Wyatt, two English brothers, filed a patent In 1760 for the first mass-produced automatic screw-cutting device. Their machine could cut 10 screws per minute and considered one of the precursors to mass production screw machinery. The first screw factory, Abom and Jackson, was opened in Rhode Island, USA in 1810, smaller scale innovations continued to be made by the Wyatt brothers that improve efficiency.
Hot Forged Bolt
The first systematic hot forged bolt manufacturing operation was founded by a Connecticut blacksmith Micah Rugg in the early 1800s. Rugg developed a process of cutting and heating square iron bars into bolt-sized billets. These workpieces were then smoothed along an anvil, and a die-cutting press was used to form the bolt's head and threads. Using machine tooling processes, for example, drop hammering and die trimming, was both time and cost efficient.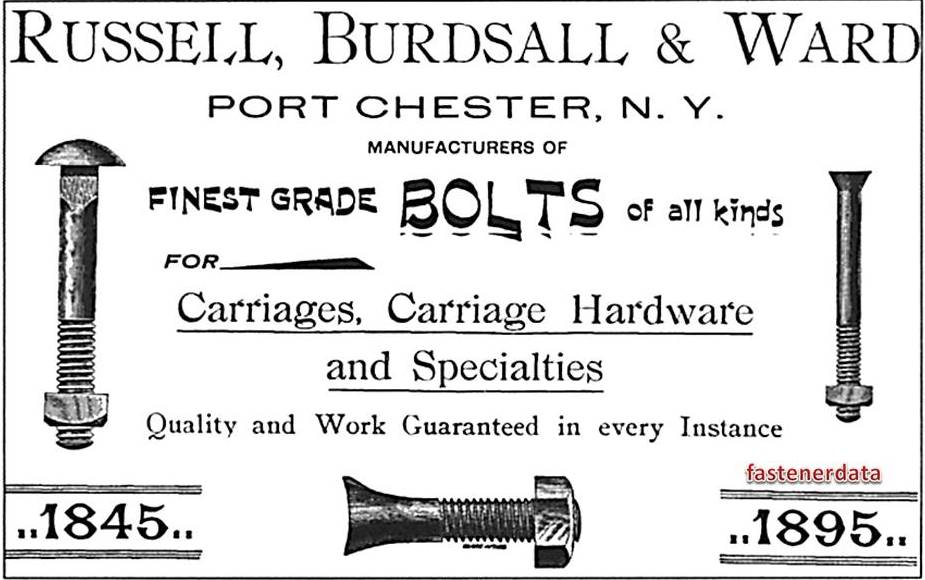 Screw Thread
Each fastener manufactured its own threads and this created a huge range of different sized screw threads, causing problems in maintenance and replacement. In 1841 Joseph Whitworth found a solution, after years of research he suggested standardising the size of the screw threads in Britain so that, manufacturers could make a bolt in England and someone in Scotland could make the nut and they would both fit together. His proposal was that the angle of the thread flanks was standardised at 55 degrees, and the number of threads per inch, should be defined for various bolt diameters. While this issue was addressed in Britain, the Americans did something similar 1864, William Sellers proposed a 60-degree thread form and various thread pitches for different diameters was adopted for the USA market, though they would not be compatible with the British threads.