SHELVING RACKING
Fasteners on High Bay Narrow Isle Racking
The main advantage of narrow-aisle pallet racking is the combination of fast order-picking and the best possible use of space. This compact construction is widely used in the fastener industry where warehouse utilisation is important. The variable height and depth of the shelving and height-adjustable supporting beams ensure maximum flexibility and the space-saving aisles can be worked either with order-picking stackers for convenient pallet storage and retrieval or for fast order-picking straight from the pallet. Specially designed Narrow Aisle trucks are required, to allow manoeuvring in the narrow aisles between racks. Handling equipment is often highly automated, and guide by sensor wire or rail.
Fasteners on Euro Pallet Racking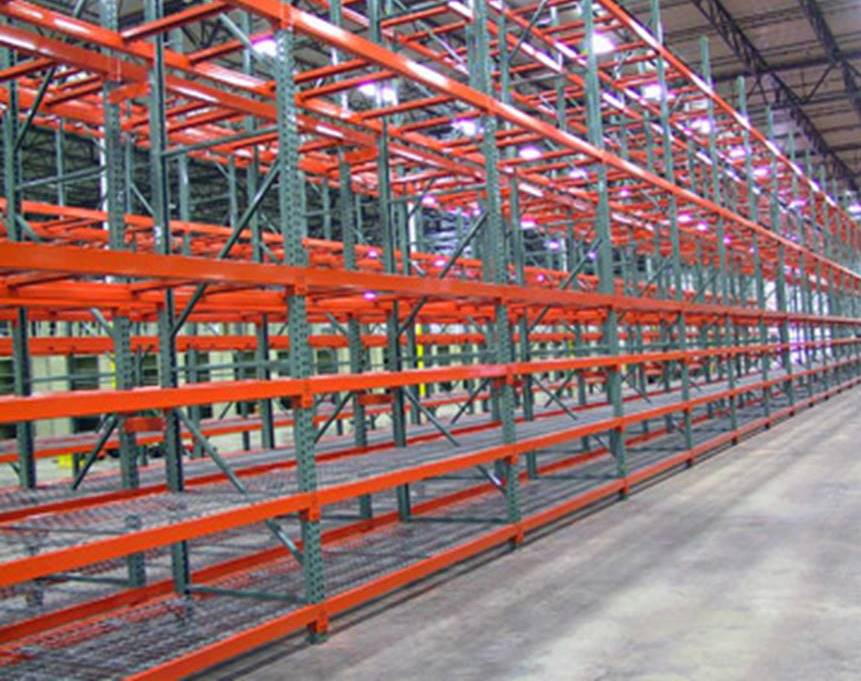 Standard pallet racking systems are still the most common form of pallet storage. Fastener companies appreciate the versatility of pallet racking that can be assembled as single or double depth racks. Available in heights of up to 30 meters and varying depths and widths, pallet racking will perfectly fit into the space available and is suitable for Euro pallets. Pallets stored in wide aisle racking are not subject to any restrictions in layout, but are freely accessible at all time.
Fastener Shelving
Shelving system uses clever construction methods based on a minimum number of components, the system is uprights and shelves made from high grade steel. Suitable for manual picking shelving systems are is the most flexible and versatile storage systems for manual small part handling.
Fasteners in Plastic boxes
Plastic Bins are perfect for the storage of fastener items either in a warehouse or customer stores facility. Bins can be stacked one on top of another to provide an integrated storage system. Bins can also be hung from a range of louvered panels that can be rack or wall mounted. Plastic bins can also be located on shelves to hold those small parts that would otherwise be difficult to store in conventional racking or used within a picking operation to transport parts.
There are no products matching the selection.