STUDS STUDDING
Fasteners fully or partially threaded are called studs or studding, studding is fully threaded and studs are partially threaded.
Studs Product

Engineers Studs consist of a length of round bar, threaded at both ends with an unthreaded plain section in the middle. The major application was the connecting of engine cylinder heads and can have different threads on each end and a different fit.
Care should be taken in specifying the length of studs, the market norm is the overall length. There are many instances of nominal lengths (excluding the metal end) being given particularly on metric threads; the relevant standard gives a fixed length for the Metal end (the end that goes into the block) the other end is called a 'Nut end'. It is prudent to confirm the lengths of the metal end, nut end and the overall length to avoid confusion.
Stud bolts Product
Stud bolts are fully threaded bar with a nut at each end, they are high grade to a specification and the nuts are larger than a traditional full nut. They are mainly used to bolt together pipe flanges in the Gas, Oil and Chemical industries where chemical resistance, strength along with accurate and precise positioning.
Allthread Studding Product connectors Product Allthread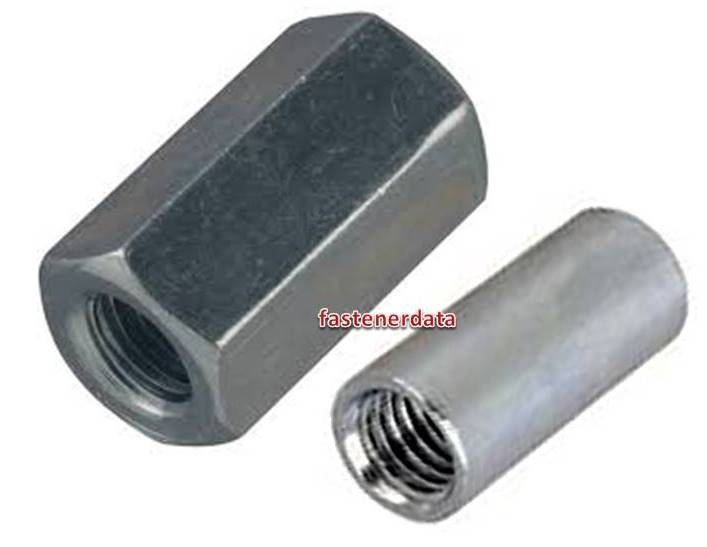 Allthread fully threaded bar exists under a number of names; Allthread, Studding, Threaded Bar and Stud Bar, they are all the same product. Lengths of Allthread are normally 1, 2 and 3 meters or 1, 2 and 1 foot 3 foot and 10 foot in Inch Allthread. Short cut lengths are also stock or readily available. Connector nuts to link two sections of Allthread together are available both in hexagon and round. Studding is difficult to coat and transport, studding specialists are able to resolve these issues. Allthread can be connected in lengths with studding connectors.
Rebar Product
Threaded rebar (re-enforcing bar) is produced and stocked in various lengths and used with connector nuts within the construction industry for building tunnels and other concrete structure. The difficulties on holding and threading rebar have been mastered by a number of specialists.
.