Fasteners made from Bent Bar
Fasteners made by bending bar have been around since the 19th century; originally a task for the blacksmith and later the factory furnace. In the 20th-century induction heating was the preferred method and by the 21st-century machines that can cold bend for the mass market became available.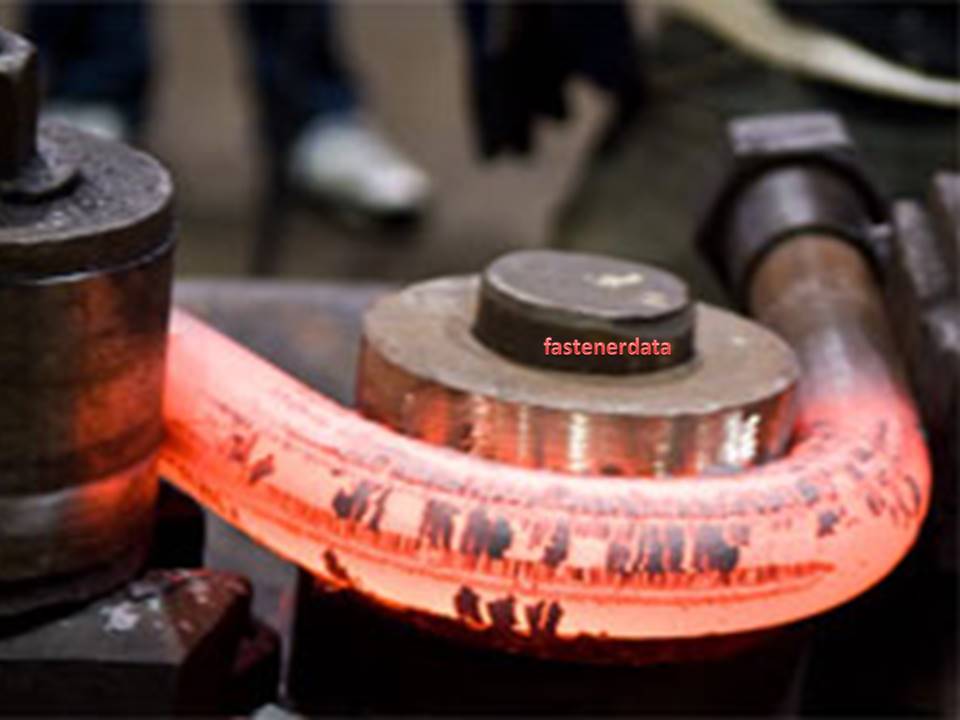 Pictorial information and detail are shown on these links
U BOLTS V BOLTS J BOLTS HOOK BOLTS CROOK BOLTS EYE BOLTS N BOLTS
U Bolts
Product link
V Bolts
For Pole Mounting Satellite Dish
Hook bolts
Standard Hook Bolt For fixing fibre cement corrugated sheets to channel and angle iron purlin type
Tight bend hook bolt
Tight Bend Hook Bolts for general purpose fastening of curved sheets to cold rolled purlins
Open Jaw Hook Bolt
Open Jaw Hook Bolt for fixing sheets to concrete purlins
Hook Bolt square bend
Square Bend Hook Bolt used in conjunction with square concrete purlins and steel channel or beams
J Bolts
For use with scaffolding tubes or any form of tubular purlin.
J-Bolts are used in conjunction with U-bolts to avoid sheet slip
Crook 'Z' Bolts
'Z` or Crook Bolts for use with cold rolled Z purlins
Open end Eye Bolts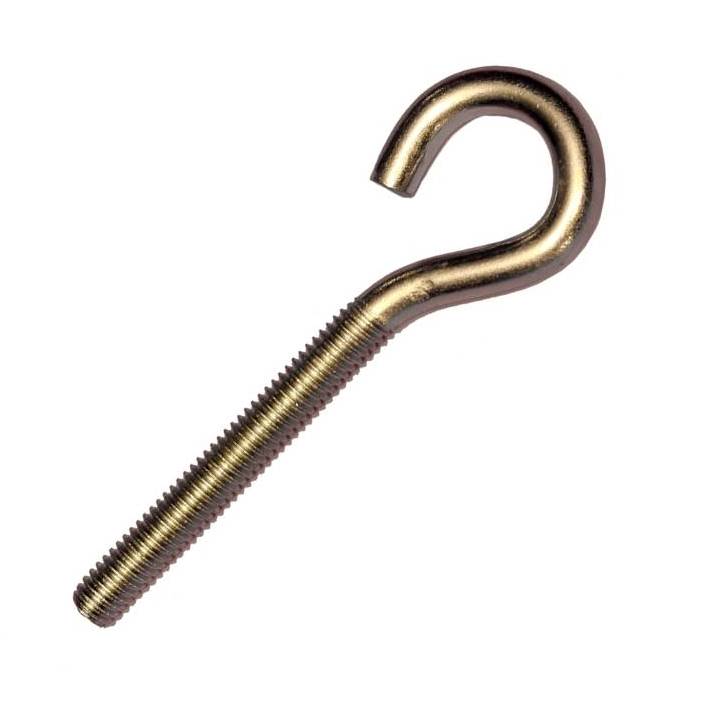 Wire eye bolts are intended for light duty applications like tie-downs and wire guiding.
These are referred to as bent they are not designed for lifting.
Closed end Eye Bolts
N Bolts
N-Bolts are designed specifically for use in the telecom industry to fit standard angle iron sizes. All N-Bolts are spun galvanised and supplied with 4 full nuts, 2 flat washers & 2 spring washers.
bent wire hook j and u bolts