Fastener Distributors in Italy
Fastener distribution in Italy consists of Small Medium Enterprises that have organisational and managerial flexibility, are an ability to operate in niche markets conditions and have the continuity of family ownership of the fastener businesses.
Many distributors have seen a decline in profits in order to maintain market share in presence of fierce competition, nevertheless, a number of successful companies were able to seize opportunities and increased sales and consolidated gains.
In many instances, fastener distributors have pursued a strategy focused on technology, organisational and managerial innovation. Offering both services and warehouse logistics to customers has the consequence of blurring the boundaries between production departments and distribution warehouses. The fastener distributor becomes part of the client's supply chain and is integrated into the operational processes shifting competition in favour of innovation, customer proximity and brand strength.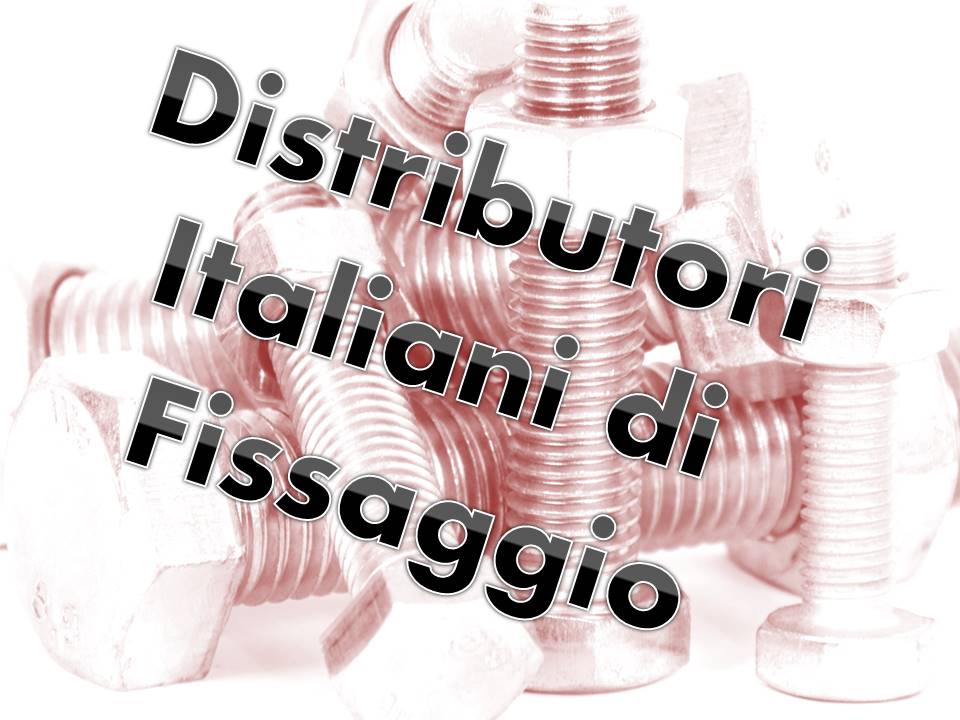 ITALIAN FASTENER DISTRIBUTORS
Fastener distributors in Italy stock a full range of standard hexagon bolts, full and lock nuts and traditional flat and spring washers. In addition, they have specialist niches that include micro screws, socket screws, springs, fasteners for wood and furniture and fasteners and fixings for construction.