Fastener and Hardware Exhibitions
Fastener shows, fastening exhibitions, hardware shows from an international forum.
2016
Fastener show USA 25-27 October 2016
Fastener & Hardware show Taiwan 12-14 October 2016
Fastener show Indonesia 28-30 September 2016
Fastener show China 26-29 September 2016
Fastener show China 23-25 June 2016
Fastener show China 12-14 June 2016
Surface Finishing Show China 11-13 May 2016
Fastener show Indonesia 29 March-1 April 2016

--------------------------------------------------------------------------------------------------------------------------------------------------------------------------------------------------
2015
Fastener trade show Jiaxing China 19-20 October 2015

Fastener trade show Suzhou China 21-23 October 2015
Hardware show Taiwan 12-14 October 2015 Engineering Fastener show Japan 7-9 October 2015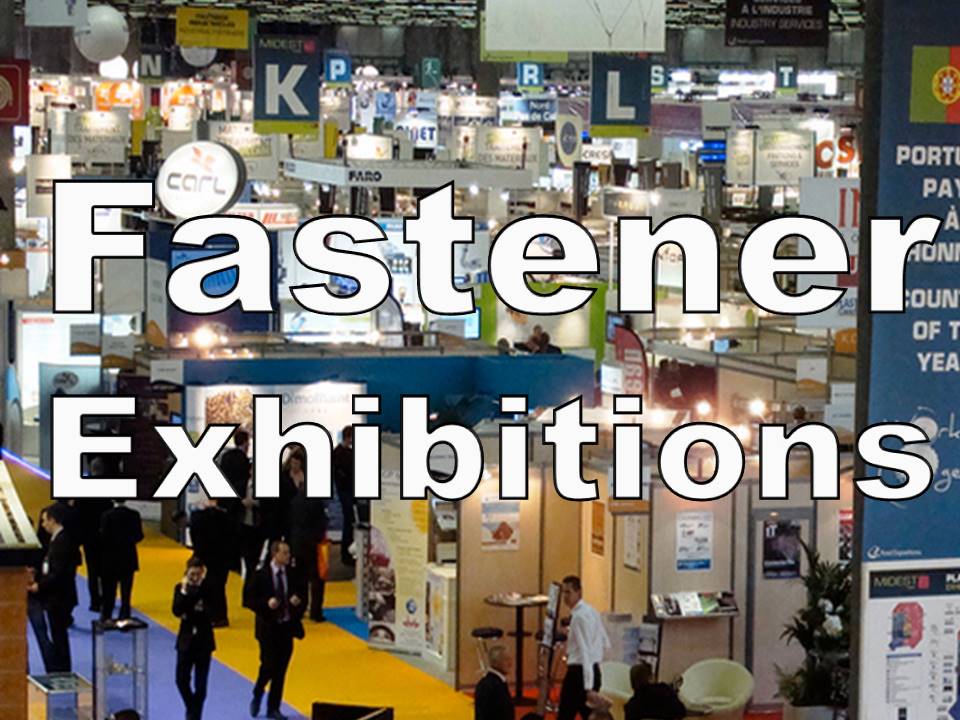 menu
fastener technical Information
Coatings Patch & Locking menu
fastener Services menu
fastenerdata Site Information menu
| | | | |
| --- | --- | --- | --- |
| | | fastenerdata | fastenerdata |
| | fastenerdata | fastenerdata | fastenerdata |
| fastenerdata | fastenerdata | fastenerdata | |
Interesting fastener Information menu
fastenerdata Social Media top of the page menu
LINKEDIN FACEBOOK TWITTER GOOGLE BIAFD


Trade shows have traditionally been a popular way to market fastener products, coupled with advances in social media and web marketing the value and benefits of trade shows is still valid. Though technology is changing marketing options, there are benefits from having an exhibition presence at fastener shows.
Fastener shows Create Impressions
The main purpose of trade show events is to showcase a wide variety of options for attendees and business to engage and interact with each other. With a well-designed trade show booth that draws attention, a few promotional items, a contest opportunity with giveaways and sales collateral, you have a well-rounded booth experience that leaves an impression with a prospective customer.
Trade Shows are Face-To-Face Marketing Events
When it comes to influencing a decision, nothing can compete with face-to-face interaction. Fastener shows provide opportunities to engage with current customers and attendees. It doesn't matter whether you're marketing a service or selling your new product, an in-person presentation and short question based conversation afterwards can help you to close the deal quickly This makes pre-show planning key to trade show success.
Tradeshow Lead Generation Potential
When it comes to fastener shows, lead generation is the biggest benefit. Each attendee of a trade show is a potential lead waiting to be captured, asking for contact information during a presentation and getting their business cards are all great ways to get fresh leads in your sales pipeline.
Fastener Trade shows target specific audiences result In Direct Sales Opportunities
Most conventions and trade shows have a specific market or niche they focus on. By exhibiting at popular trade shows within your industry, the odds are very high that you'll have exposure to an audience that is likely to have an interest in your product or services and are ready to buy.
Trade Shows Are Cost-Effective Networking and Advertising
Designing a trade show booth, renting space on the trade show floor, traveling to the show and from the show, paying for lodging and meals can seem like a high price tag for a single marketing event. If you've done the pre-show marketing work leading up to the show, the potential that a trade show offers your business can far exceed the investment. Though you might have a larger initial investment to showcase your business at a trade show than other advertising or networking methods, the cost to convert a prospect into a sale is often much lower than other alternatives. With proper research and planning, trade shows are one of the most cost-effective sources of leads and sales possible.
Trade Shows Level The Marketing Field
One my favourite benefits to trade show marketing is the low cost barrier to get involved. From locally owned small businesses to multinational corporations, everyone has access to the same attendees at a trade show. It's almost as simple as paying for your exhibit location space, designing your trade show display booth, promoting your business leading up to the tradeshow and interacting with the audience during the show. Even a relatively unknown business can generate large numbers of sales and leads through trade shows. Trade shows offer big benefits to businesses of any size. By combining exposure to a large number of potential leads with the ability to interact personally, trade shows offer an experience for both the business and attendee that other forms of marketing cannot.
fastenerdata

..... for fastener dimensions
FREE... fastener dimensions
FREE... fastener technical information
New..... fastener products.
Comprehensive database of all fastener, fixings and fastenings data, fastener information, related fastener dimensional tables and detailed drawings of fasteners; available sizes, head types and measurements, fastener standards and fastener non standards, every piece of fastener data you will need.
It does what it says on the label 'fastener data at fastenerdata'
Fastener companies are adding their own unique fastener products to the fastener data website, the fastener site is growing daily. Fasteners consist of hexagon Bolts and bolts with various heads, Socket head screws Allen type, a diverse range of screws and the washers and nuts to go with them. Threads range from BSF British standard fine thread and BSW British standard Whitworth to American UNC and UNF threads; not to forget Metric threads in coarse, fine and extra fine threads. Fasteners are produced by cold forging, hot forging and bright turning. fasteners are not restricted to threaded bolts and screw, they extend to rivets, circlips, dowels and other pins.
FASTENERDATA
DOES WHAT IT SAYS ON THE LABEL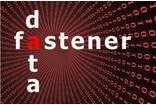 FASTENER EXHIBITIONS AND SHOWS